Scotiabank Platinum MasterCard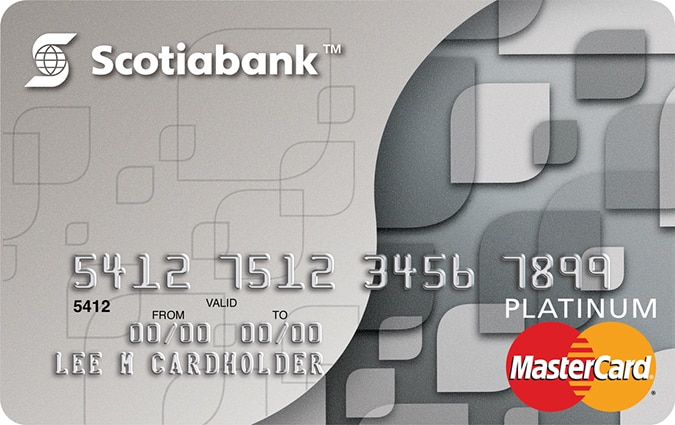 Right for you if you want:
a USD card that allows you to earn as you spend

Right for you if you want:
1.5% on purchases over $3,500 up to $15,000*
Right for you if you want:
Supplemental card 
Terms and Conditions for Current Credit Card Promotions
Welcome Offer
Your card comes with benefits

Free, personalised Convenience Cheques that you can use just like your personal cheques to make purchases, pay utility bills or get cash at a teller window
Provide your family with financial comfort in the event of your death with optional, low-cost Credit Life Protection for up to US$25,000
Guaranteed hotel reservations when you pay for hotel accommodations with your card
Peace of mind with emergency services available through MasterCard Global Service
Additional cards available for family members at no extra charge
Every transaction you make using a Scotiabank card with chip and your unique 4-digit Personal Identification Number (PIN) gives you an added layer of security. That means greater protection each and every time.


Credit Life Protection

US$25,000

Find the card that's right for you.

Rates and fees vary depending on the Credit Card you choose. Download this easy-to-follow guide and choose the card best suited to your needs.
MasterCard Terms, Conditions and Agreement
MasterCard may at any time revise these terms by updating this document. Please visit this section to review the current terms from time to time.

Ready To Apply?

Please note that only residents of Jamaica, 18 years of age and older, are eligible to apply.