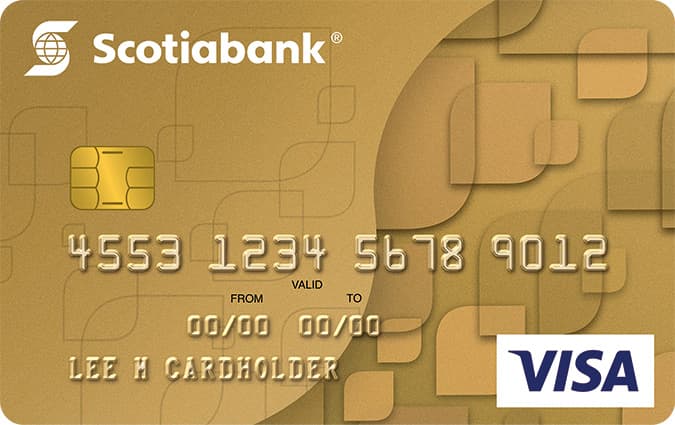 Right for you if:
You want a card with low Interest Rates & Worldwide Acceptance
Offer

Use your card and you could win a trip to the Tokyo 2020 Olympics
Price Protection
Up to USD$400 per account per 12 month period
Terms and Conditions for Current Credit Card Promotions
Welcome Offer
Your card comes with benefits
Free, personalised Convenience Cheques that you can use just like your personal cheques to make purchases, pay utility bills or get cash at a teller window

Auto Rental Insurance for up to US$50,000 when you pay in full with your card for car rentals anywhere in the world

Peace of mind with emergency services available through Visa International Service Centre and Travel Assist

Provide your family with financial comfort in the event of your death with optional, low-cost Credit Life Protection for up to US$25,000

Additional cards available for family members free of charge

Every transaction you make using a Scotiabank card with chip and your unique 4-digit Personal Identification Number (PIN) gives you an added layer of security. That means greater protection each and every time.

Credit Life Protection

US$25,000

Find the card that's right for you.

Rates and fees vary depending on the Credit Card you choose. Download this easy-to-follow guide and choose the card best suited to your needs.
Visa Terms, Conditions and Agreement

Visa may at any time revise these terms by updating this document. Please visit this section to review the current terms from time to time.

NEW: Effective Immediately, you may be subjected to currency conversion fees and taxes on your account when you use your Visa Debit or Credit card at retailers and service providers located in Bahamas who process transactions in US Dollars. These charges will be reflected on your monthly debit and credit card statement. Please refer to your card holder agreement for further information.