Scotia OnLine - How to top up your mobile
STEP 1 - Sign in to Scotia OnLine

Log in to Scotia OnLine
Sign into jm.scotiabank.com
Click on the sign in drop down in the top right corner of the page
Click Personal Banking
Enter your card number or username, password and click the "sign in" button to continue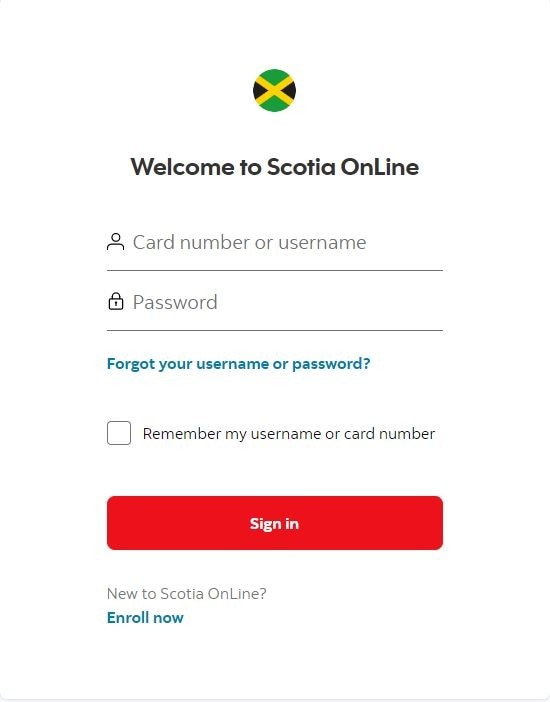 STEP 2 - Sign in verification

Check you emails for your verification code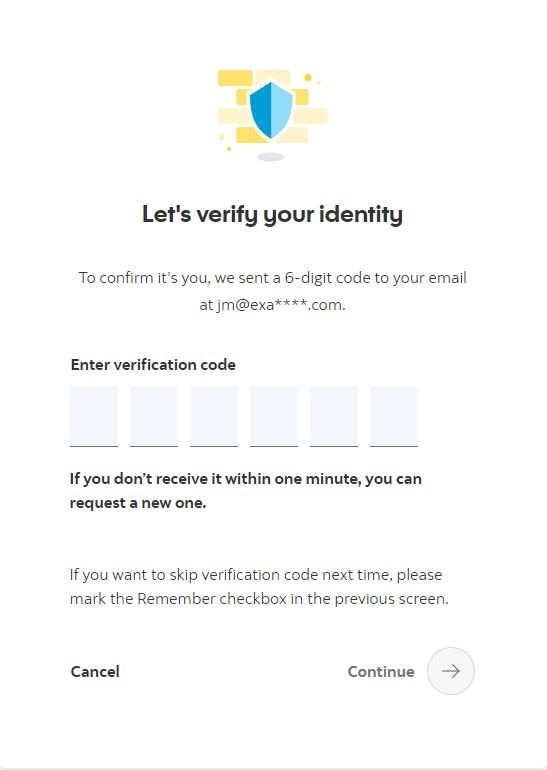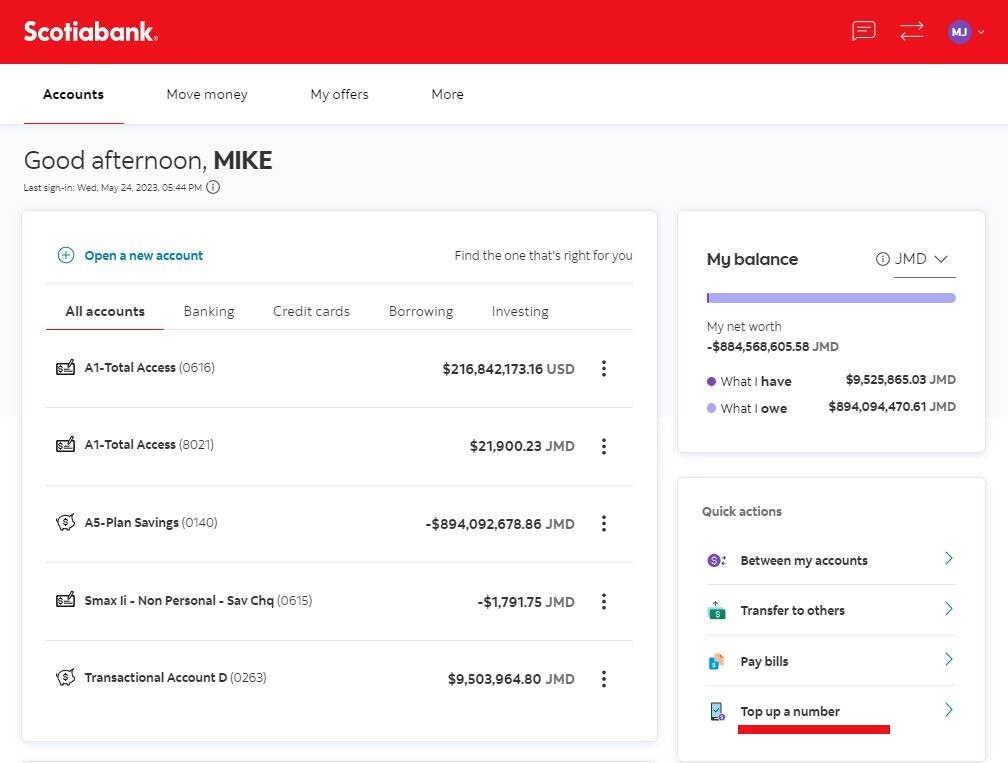 From the dashboard select "Top up a number"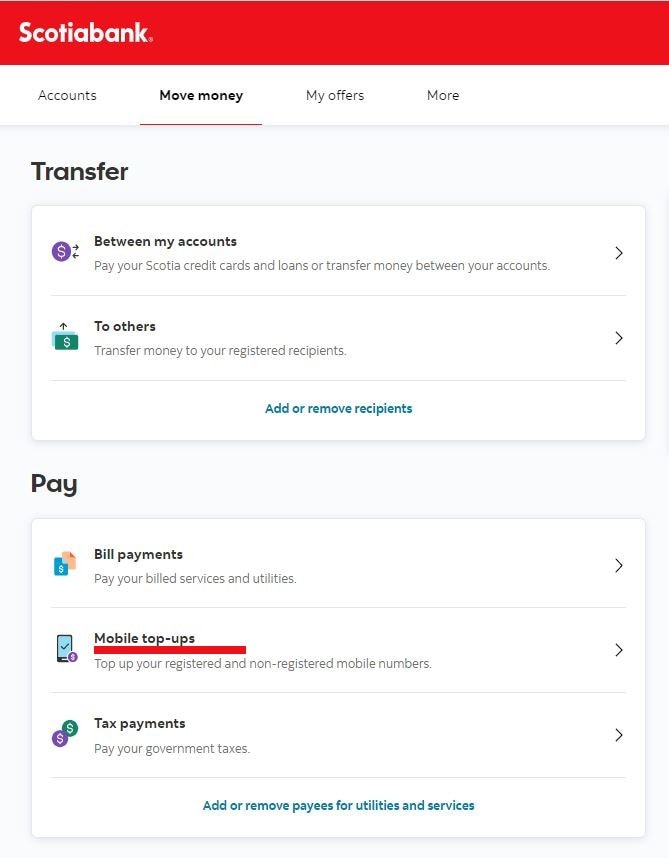 Enter the transfer details
Pay with - select account you are transferring from
To  - select accounts you are transferring to 
Top-up amount
Press 'Confirm Top-up'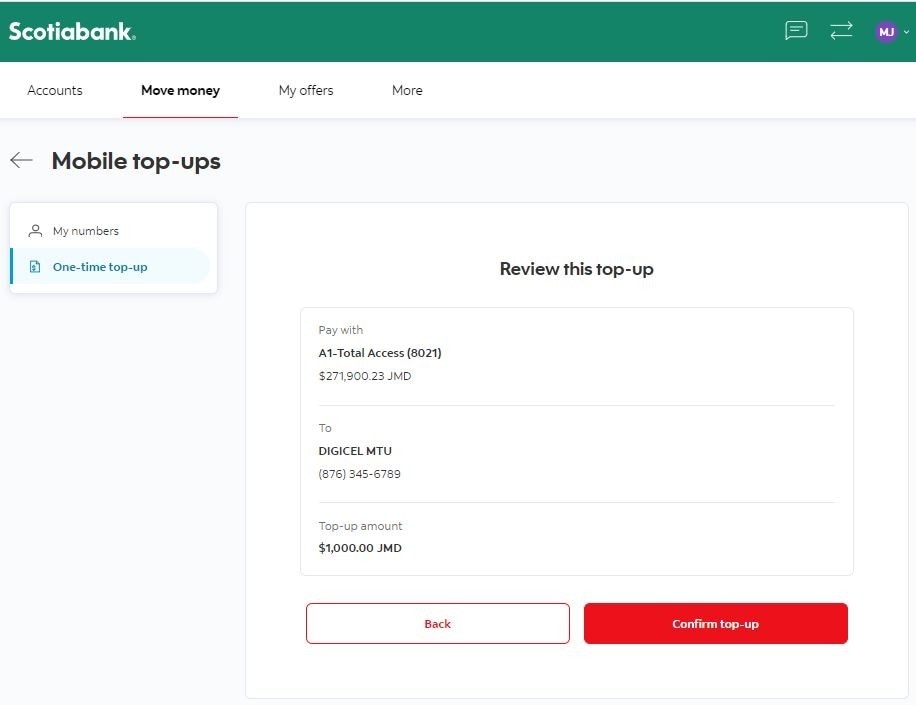 Adding a new mobile number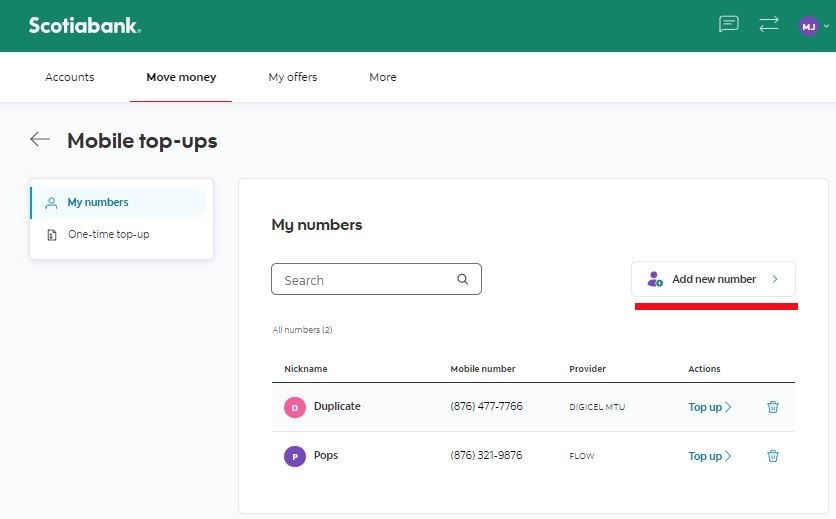 To add a new recipient
Click on the "Add new number" link.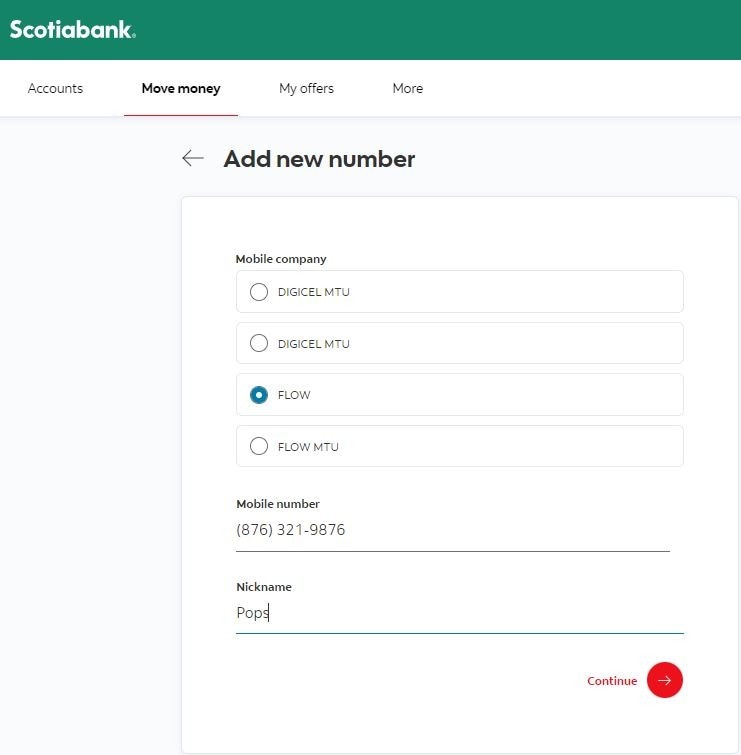 Enter recipient information
Select the "mobile company, mobile number and nickname"
Select continue.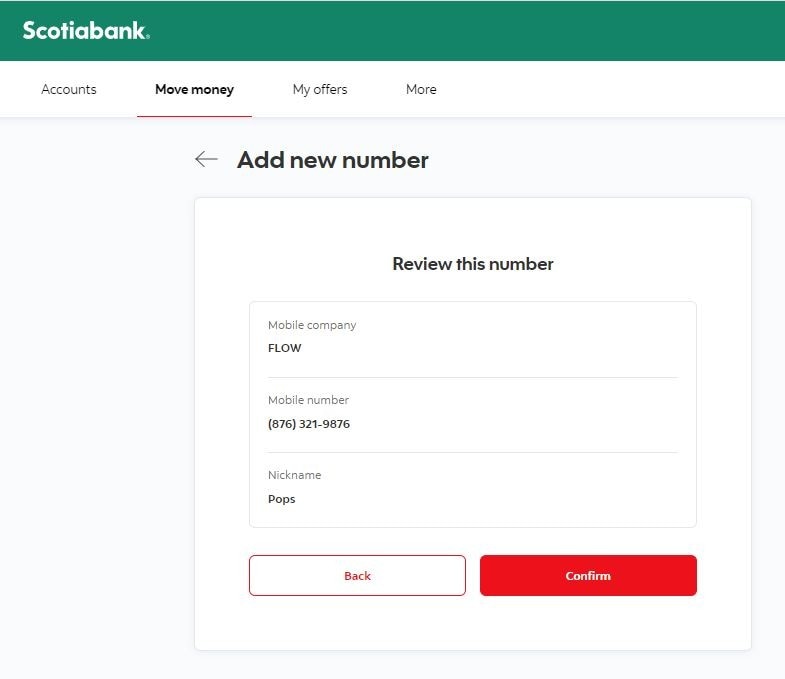 Review the numbers
Press "Continue".