Get online in record time with Scotiabank
"I love a bank that can keep up with me."
- Shericka Jackson
Get online and take care of your day-to-day banking any time of day.
Transfer funds
Pay bills
Open secondary accounts for existing account holders
Plus all online transactions are FREE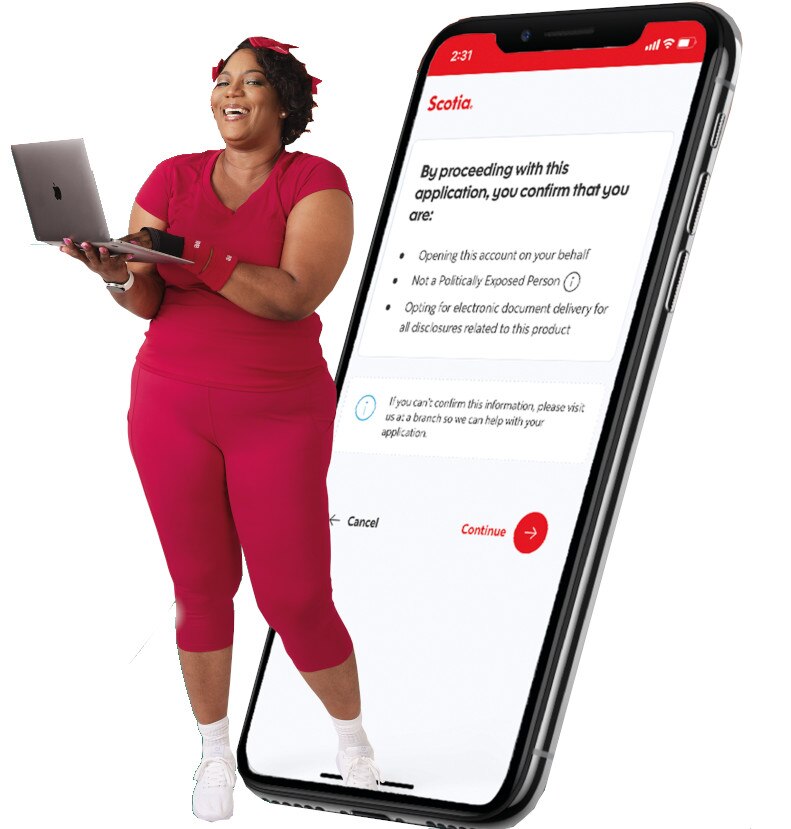 "Banking online with Scotiabank is the easiest thing"
 - Dahlia Harris

Now there are even more ways to bank safely and easily online. 
Whether you use your laptop, phone or tablet we are open 24/7
"As a senior, the Scotia mobile app gives direct access to my account".