Scotiabank's Donovan Hanson and Julie Thompson-James
March 1, 2016] Scotia Group Jamaica Limited wishes to advise of the following appointments effective March 1, 2016.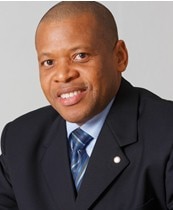 Mr. Donovan Hanson, former Vice President, Lending Services, has been appointed to the position of Vice President, Human Resources. Donovan will be responsible for overseeing the development of, and implementation of human resources policies, programs and services to meet the organization's business objectives. Mr. Hanson succeeds Mr. Michael McAnuff-Jones, who has been promoted to the Human Resources Head for the English-Caribbean Region.

Mrs. Julie Thompson-James, former Vice President and Senior Legal Counsel, has been appointed to the position of Vice President, Business Support. She will now oversee and guide key administrative functions to ensure the delivery of quality, cost-effective services from the various support functions as well as internal and external service providers. Julie will also be responsible for the implementation of our Operational Risk Action Plan, and she will retain the role of Company Secretary. The Business Support function was formerly part of the portfolio responsibility of Mr. Frederick Williams, Chief Financial Officer, who is now the Chief Financial Officer for the English Caribbean Region.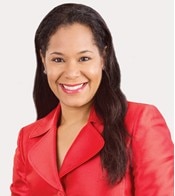 About Scotia Group Jamaica Limited (SGJL)
Scotiabank has been in Jamaica since 1889 and is the premier financial institution in the country with just over 2,000 employees and 35 Branches Island wide. SGJL is a subsidiary of Scotiabank (Canada) and offers a diverse range of products and services including personal, commercial, and small business banking, wealth management, insurance, and mortgages. SGJL is an award winning institution having been named on numerous occasions as the Bank of the Year and Best Bank in Jamaica by international financial publications – the Banker, Latin Finance, Euromoney, and Global Finance magazines. SGJL has JMD$ 414 billion in assets (as at January 31, 2015). For more information please visit www.scotiabank.com/jm.