Scotiabank supports the empowerment of young women through $3.8m partnership with Dress For Success Jamaica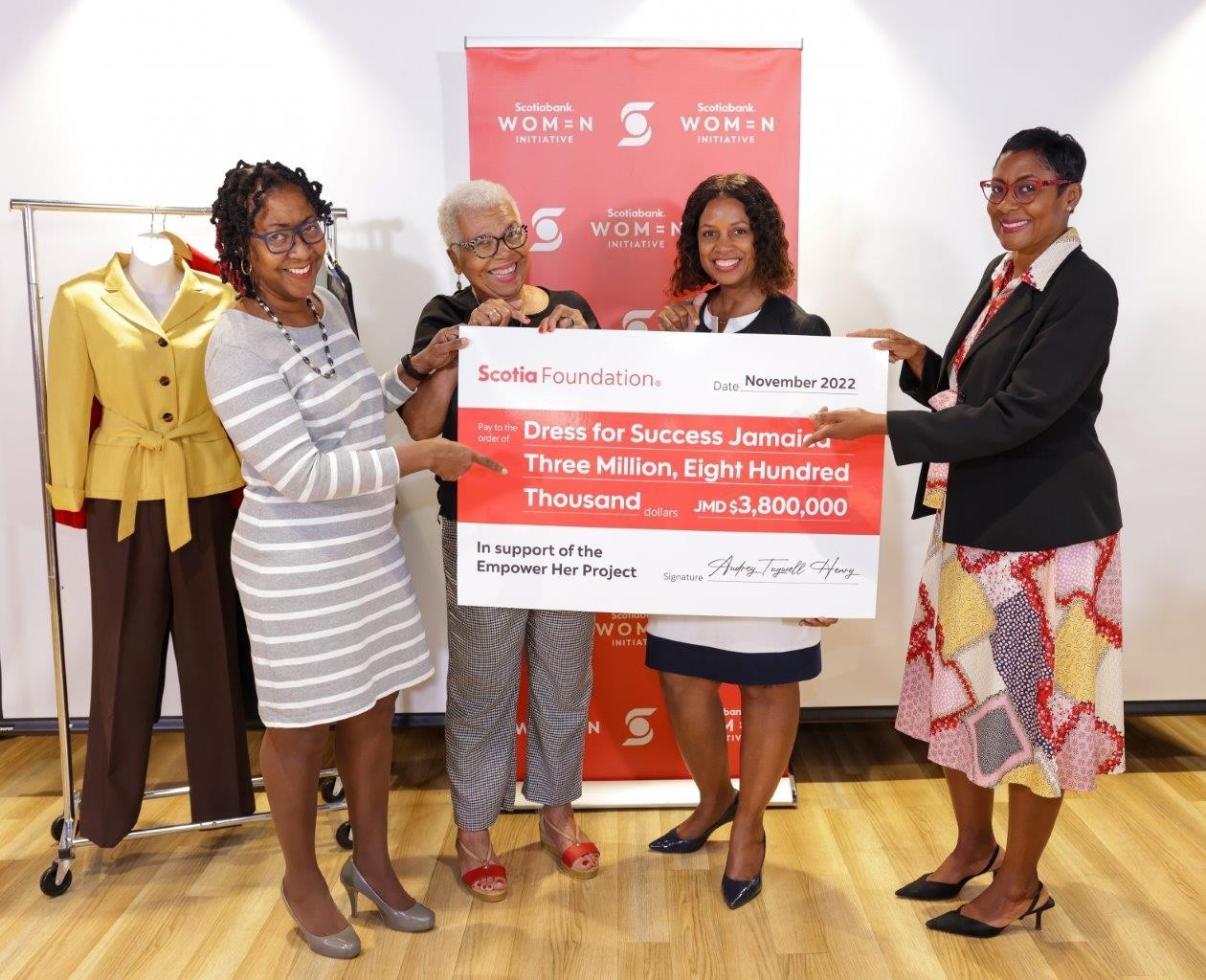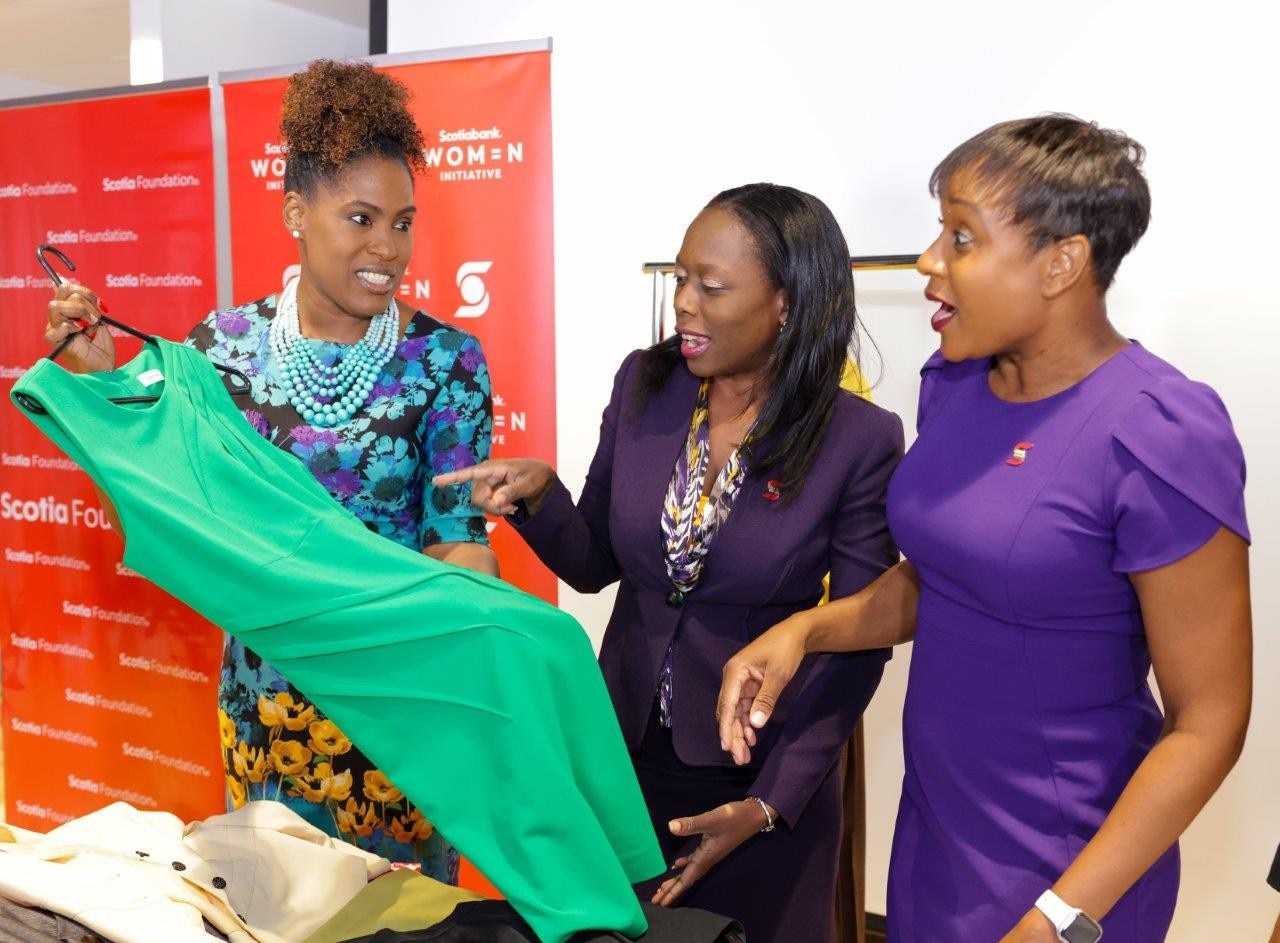 Kingston, Jamaica – March 27, 2023 – As the celebration of Women's History Month (March) continues, the Scotiabank Jamaica Foundation, and the Scotiabank Women Initiative (SWI) have provided $3.8M to fund a development project spearheaded by Dress for Success Jamaica (DFSJ).
Commencing in April, the programme will be targeting new graduates, unemployed and under-employed individuals. The DFSJ Empower Her initiative will provide some 30 women with soft-skills training to further their personal and professional development.
Nadine Heywood, Scotia Foundation Director, and Project Lead for SWI noted that the project, for which recruitment is now ongoing, is in keeping with Scotiabank's global philanthropic commitment to provide opportunities and access for disadvantaged groups including women.
"Scotiabank is a champion for the advancement of women globally, and this is one of the many ways in which we are taking deliberate action to support under-represented and, in some instances, marginalized women of all ages," Heywood stated. "We are so pleased to be the sponsor for this signature initiative and also have the opportunity to work with the team at Dress for Success Jamaica to help these women unlock their full potential," she continued.
Ultimately, the DFSJ Empower Her project will improve the economic independence of these women through employability training, career confidence building and financial literacy and is expected to assist more than 80 women over a three-year period.
Charmaine Lewis, Founder of Dress for Success Jamaica, said the organisation is keen on providing women with a network of support and the necessary tools to achieve economic independence through training.
"We are extremely grateful for this investment from Scotiabank that will certainly go a far way in enhancing our reach and ability to improve the women we serve" she added.
Dress for Success Jamaica also provides women with professional attire, business etiquette and interview skills with a view of helping them to secure job opportunities. According to Lewis, the provision of the business outfits provides clients of the organization with a "confidence boost" as they seek out employment to assist themselves and their families.
Prior to the sponsorship, as part of its annual celebrations for International Women's Day, Scotiabank hosts an internal clothes collection drive across its service network to gather gently worn professional wear from female team members. In 2022, more than 300 professional suits were donated by the Scotiabank team
"We often hear about sending the elevator down for someone else when you ascend to your position, and that is just what we tried to encourage among our team through this initiative. As a strong proponent of inclusion, Scotiabank is committed to playing our part in ensuring that we lend a hand where we can and be our brothers' and sisters' keepers," Heywood noted.