Scotiabank distributes $10 million in back-to-school supplies at 15 schools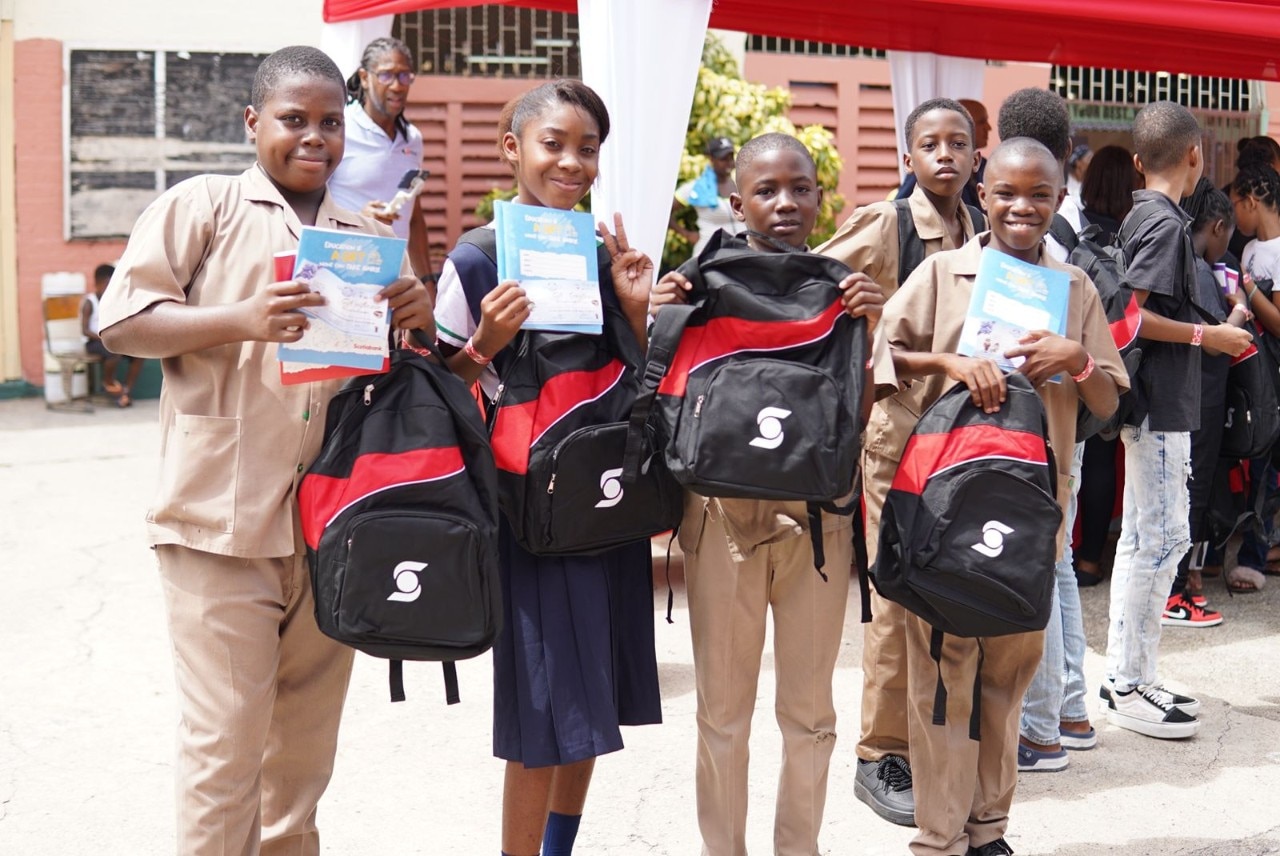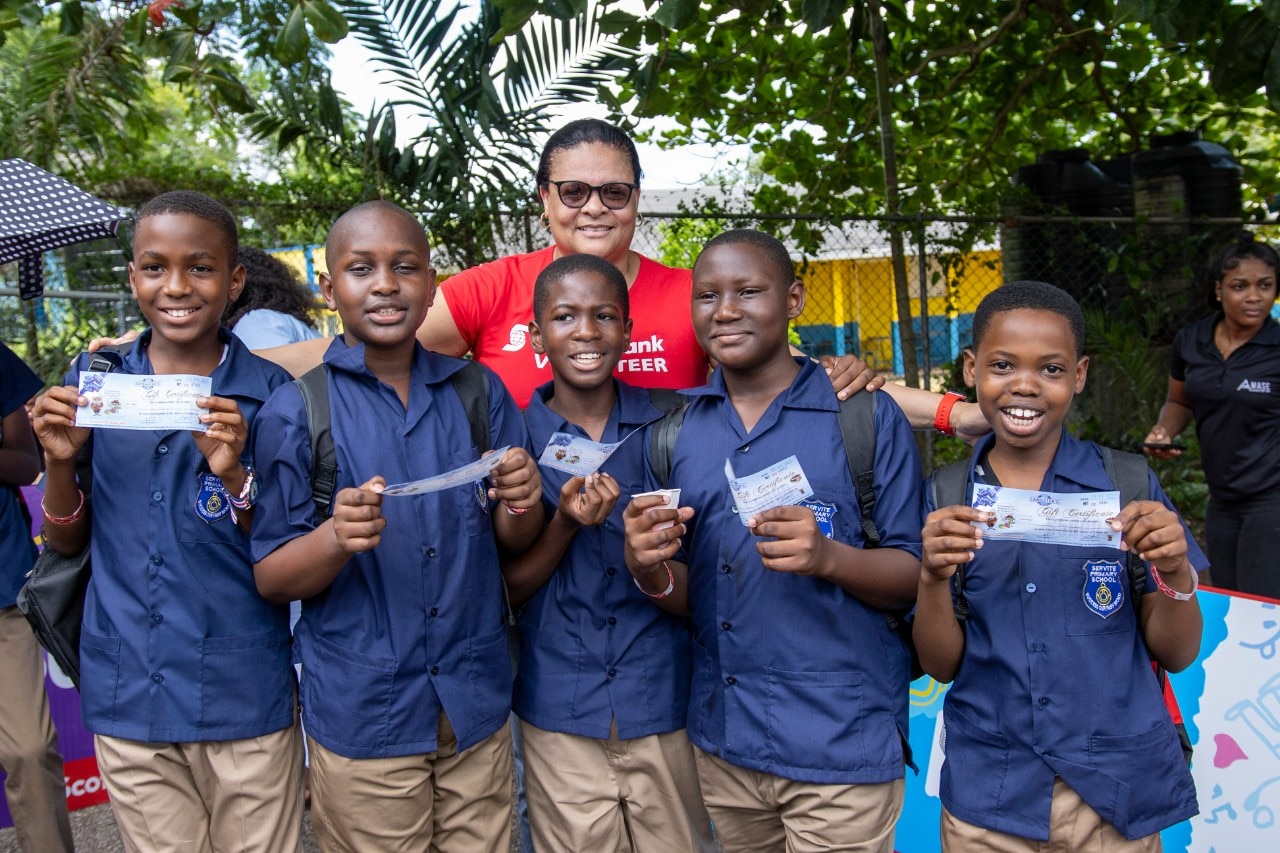 Kingston, Jamaica – September 3, 2023: During a series of outreach activities which began on August 25, The Scotiabank Jamaica Foundation has mobilized the donation of approximately $10 million in book vouchers and school supplies to the incoming grade six cohort at 15 primary schools.
The effort formed part of Scotiabank's 134th anniversary celebrations, this massive donation initiative is expected to offer welcome relief to parents and guardians facing significant back-to-school expenses for the new term.
"Every year we prepare as an organization to provide assistance to hundreds of families as they embark on the important milestone of preparing their children to transition to secondary education. As an organization, we are keen supporting this important phase in the lives of these children, particularly because we understand the invaluable link between secondary level education and financial resilience in our communities," shared Yanique Forbes-Patrick, VP, Public Affairs & Communications, Scotiabank.
According to the most recent Consumer Affairs Commission report, shoppers faced a 1.1 per cent spike in consumer prices in July, with annual inflation rising to 6.6 per cent. Additionally, its July 24-31 survey showed that textbook prices have climbed by an average of 9.0 per cent this year.
Through the Scotia Foundation, four major back-to-school events were hosted, and donations of school supplies are being coordinated at eleven others by the Bank's islandwide network of employee volunteers. Each student present at the events receives a $5,000 book voucher redeemable at any branch of Sangster's Book Stores; a backpack; and a set of notebooks along with other tokens from Scotiabank.
The beneficiary schools are: Central Branch All Age (Kingston);Calabar Infant and Primary School ; Independence City Primary (Portmore, St Catherine); Boundbrook Primary (Portland); Morant Bay Primary (St Thomas); St George's Girls' School (Kingston); Hall's Delight Primary (St Andrew); Ballards Valley Primary (St Elizabeth); New Green Primary (Manchester); Christiana Leased Primary (Manchester); Servite Primary (St Ann); Steer Town Primary and Junior High (St Ann); Negril Primary (Westmoreland); Barrett Town Primary and Infant (St James); and Hague Primary (Trelawny).
The Scotiabank Foundation has long been an advocate for education, partnering with other stakeholders to support initiatives that provide Jamaicans with opportunities for academic excellence.