Scotia Group Jamaica Limited Appoints New Chairman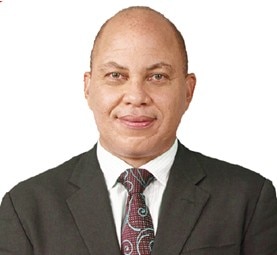 [Friday, March 4, 2016] Scotia Group Jamaica Limited announces the appointment of Mr. Jeffrey Hall as its new Chairman effective March 4, 2016. He succeeds Ms. Sylvia Chrominska who, after five years on the Board and two years as Chair, announced her retirement from the Board.
Mr. Hall who is the Chief Executive Officer of the Jamaica Producers Group has been a member of the Scotia Group Board since November 2007. Mr. Hall is also the Chairman of the Bank's Human Resources & Pension Committee and a member of the Audit and Conduct Review Committee of the Group.
"I am indeed grateful to Sylvia for her sound advice and counsel during her tenure on the Board and for her strong contribution to the growth of Scotia Group. We wish her all the best in her retirement. I look forward to continuing working with Jeffrey in his new role as Chair", remarked Mrs. Jackie Sharp, President & CEO, Scotia Group.
Charlie Johnston will remain as Deputy Chairman until later this year, when he retires in keeping with the Group's corporate governance policy.
The other members of the Board re-elected/elected earlier at today's AGM are: Jackie Sharp, Barbara Alexander, Anthony Chang, Joseph Matalon, and Evelyn Smith and Bruce Bowen.
About Scotia Group Jamaica Limited 
Scotiabank has been in Jamaica since 1889 and is the premier financial institution in the country with over 2,200 employees and 35 Branches Island wide. Scotia Group is a subsidiary of Scotiabank (Canada) and offers a diverse range of products and services including personal, commercial, and small business banking, wealth management, insurance, and mortgages. Scotia Group is an award winning institution having been named on numerous occasions as the Bank of the Year and Best Bank in Jamaica by international financial publications – the Banker, Latin Finance, Euromoney, and Global Finance magazines. Scotia Group has JMD$ 414 billion in assets (as at January 31, 2015). For more information please visit www.scotiabank.com/jm.