Jamaica 125th Anniversary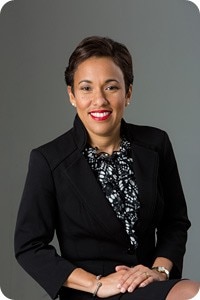 Jacqueline Sharp
President & CEO, Scotiabank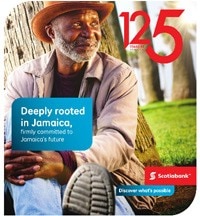 Not many companies can claim a 125 year heritage. We at Scotiabank are proud to be so fortunate. It has been an interesting and educating journey, growing with Jamaica since 1889; being there during independence in 1962, watching the society evolve, and becoming the safe place for Jamaican banking. We have had the good fortune to align with other great Jamaican companies, the fortitude to stay the course during difficult times, and the wisdom to work with respective governments on developmental initiatives.
Over the decades we have seen the many changes to the business of banking, and though it all Scotiabank has held firm, continually reshaping our business and challenging ourselves to keep abreast of this rapidly changing environment.
Our ability to stand our ground is primarily due to our two biggest assets, our customers and employees. Both of whom continue to invest in our business by sharing new opportunities and by challenging us to remain flexible and current. We could achieve nothing without our dedicated and hardworking team.
As we move ahead, we will remain true to our core values: integrity, commitment, respect, insight and spirit. These principles have been our foundation over the years and will continue to guide our business practice in the future. As we maintain our course, we will steadily execute our business and market strategies to engender growth, while maintaining continued good standing as a corporate leader in Jamaica.