Community Programs and Events

Boosting Jamaica's Medical Capacity In The Fight Against COVID-19
Scotiabank has now donated a total of $15.5 million to help bolster the local healthcare system in light of the global COVID-19 pandemic.
Following a $15 million cash donation in March towards the purchase of ventilators for the island's public hospitals, the Bank deepened its commitment with a further donation of $500,000 to facilitate the purchase of additional equipment for the University Hospital of the West Indies (UHWI).
The donation of a Flow Nasal Oxygen machine was requested by the Hospital particularly because it can be used in the early management of patients with respiratory symptoms and can possibly reduce the number of patients who may end up needing a ventilator.  Scotiabank is among several leading members of the PSOJ that has provided monetary support to the island's healthcare facilities in response to the COVID-19 pandemic.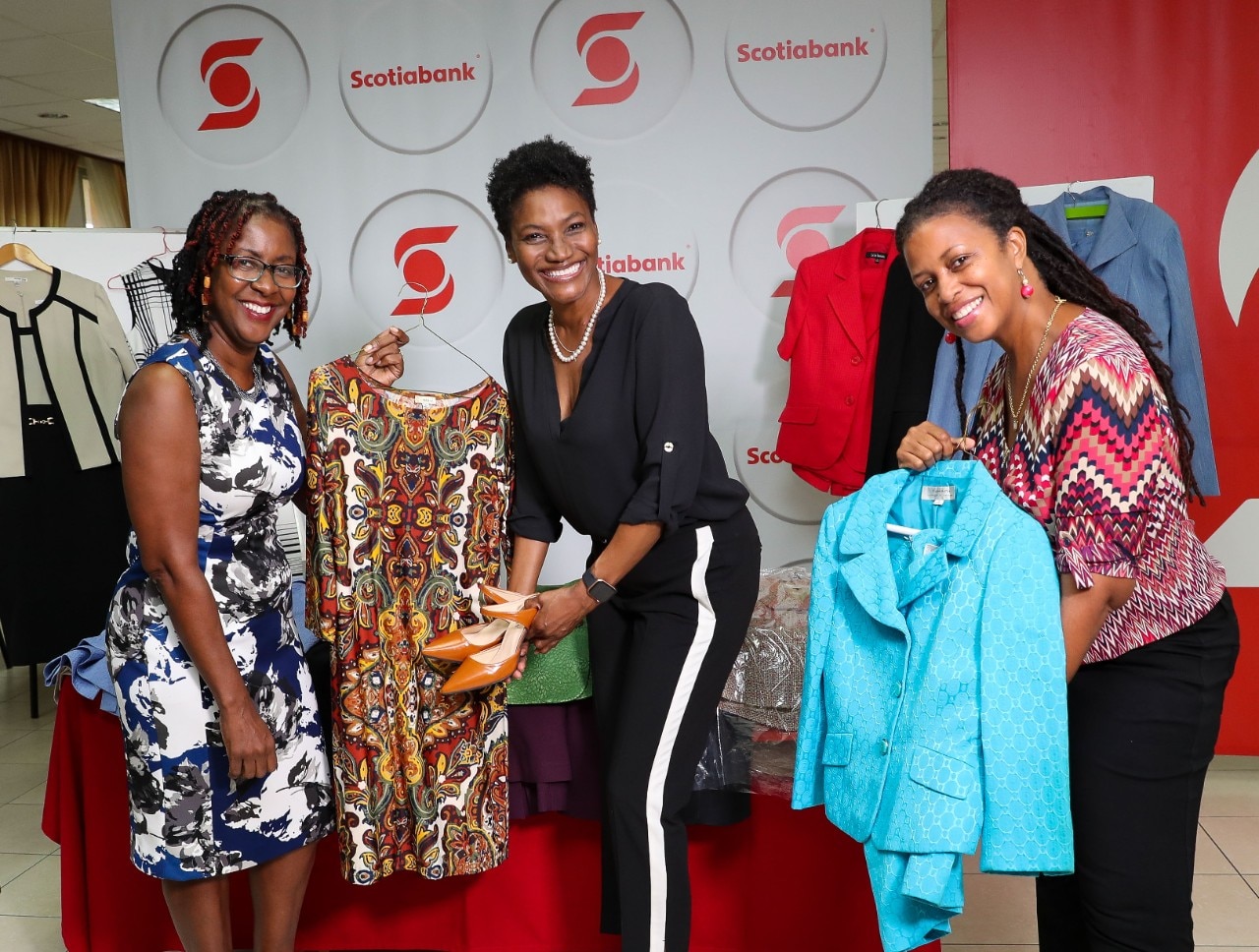 More than 100 suits of corporate wear including clothing, accessories and footwear – some brand new and some gently used- have been donated by female executives and senior managers the Dress for Success Jamaica charity.
 An annual effort, the donation helps Dress for Success Jamaica to serve a clientele of less fortunate women who are seeking employment and are referred to them from a number of social development agencies. Dress for Success provides grooming tips and outfit them for the interview process. After securing employment, the women return and are also granted five professional outfits to help them look and be their best on the job
The mission of Dress for Success Jamaica is to empower women to achieve economic independence by providing a network of support, professional attire and the development tools to help women thrive in work and in life. 
Scotiabank Pledges Support for UWI Engineers aiding COVID-19 Response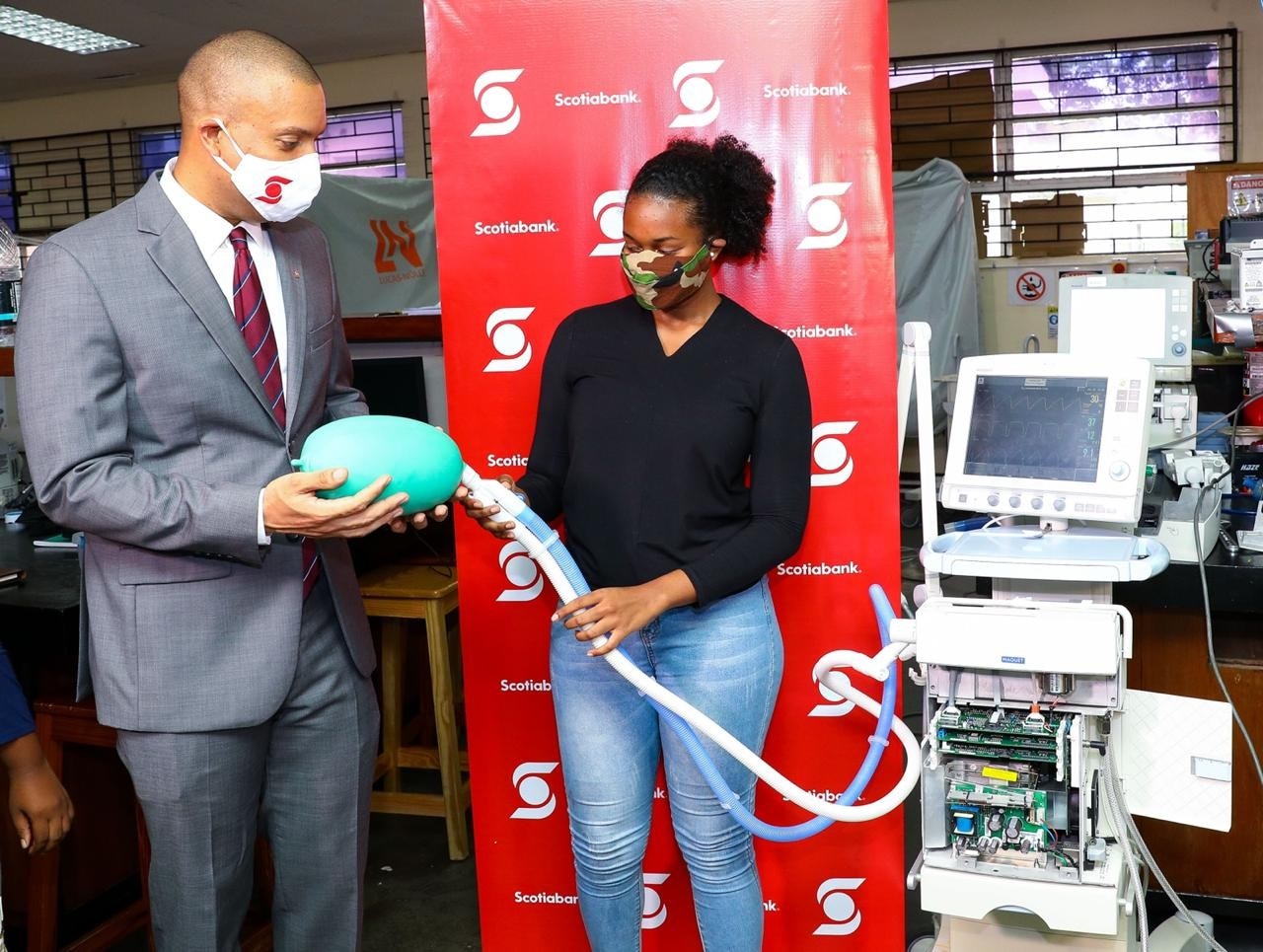 Scotiabank, has pledged US$5000 to support the work of the Mona-Tech Engineering Services Limited and a small team of local engineers whose efforts are now saving millions in equipment repair and replacement costs for local hospitals.
Operated through the University of the West Indies Mona under the guidance of Dr. Paul Aiken, CEO of the Mona Technology Services in the Faculty of Engineering-UWI, Mona, the team which includes students, has already repaired and returned several pieces of bio-medical equipment such as ventilators to the public health system